As technology advances, more and more opportunities are becoming available online. One such opportunity is online education. Students can now take classes and earn degrees online.
Interested to know about Online Education?
Here is the Online Education Essay in English for you. You can adapt this essay to your particular needs and circumstances.
There are many reasons why students might choose to take online courses. Perhaps they are unable to attend traditional classes due to work or family obligations. Or maybe they live in a rural area with no nearby colleges.
Online education offers students the flexibility to learn on their own schedule from anywhere in the world.
In addition, there are many different types of online courses available, so students can find the program that best fits their needs and interests. Some colleges and universities have made the transition to online education.
Let's get started!
Essay on Online Education
Meaning of Online Education
The Meaning of Online Education in English is an educational method that enables students to complete their courses from home. The Internet allows students to learn from any location and has made this form of education popular among nontraditional students.
Courses are generally offered via a host university's online learning portal. These courses typically last three to six months and include audio, video, and text. Students can even chat with tutors online, allowing them to learn at their own pace.
Other benefits of online education include the flexibility of schedules and the flexibility to manage time and juggle careers. Online classes allow students to work around the clock, allowing them to attend classes at any time.
The ability to attend classes from home allows students to learn new skills and meet new people from different states and cultures. These advantages have also made online education an affordable option, as students do not have to travel to class every day.
About Online Education
In the past, if you wanted to get a higher education, you had to go to a physical school. However, in today's technological age, online education is becoming more and more popular.
There are many reasons why online education is a great option for students. For one, online education is more affordable than traditional schooling.
Additionally, online education allows students to learn at their own pace and in their own environment.
This can be especially helpful for students who have busy lives or who live in rural areas in villages.
Finally, online education offers students access to a variety of different courses and programs that they may not be able to find at traditional schools.
Present and future of Online Education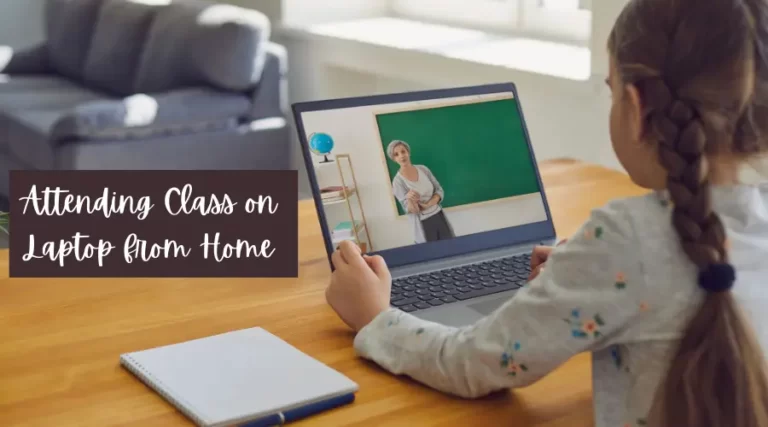 A dramatic shift in the past decade has taken place with online education. Before, only students from upper-class and middle-class households could access the Internet. Lower-income students struggled to keep up.
Today, governments are raising the prospect of making high-speed broadband more accessible. Broadband companies and school districts have also joined forces to improve access to broadband. With this focus on the digital divide, more resources are likely to be made available for students and schools.
Technology is also revolutionizing the educational process. Large-scale studies are investigating best practices in online teaching and learning.
At present Students and Universities have started taking their courses and curriculum online. Students can visit the courses, and solve the assessment from the convenience of home.
The internet has forever changed the way we live and learn. Today, online education is becoming more popular than traditional on-campus learning. There are many reasons for this shift, including increased flexibility and affordability. But what is the future of online education?
There are many possibilities for the future of online education. One trend is that universities are offering more and more courses that can be completed entirely online. This allows students to learn at their own pace and in their own time. Additionally, universities are starting to offer degrees that can be earned entirely online. This makes getting a degree more convenient and affordable for students.
Another trend in online education is the increasing use of MOOCs or massive open online courses. MOOCs are free courses offered by universities that anyone can enrol in.
Support Services: Describe the support services that are available to students who take online courses.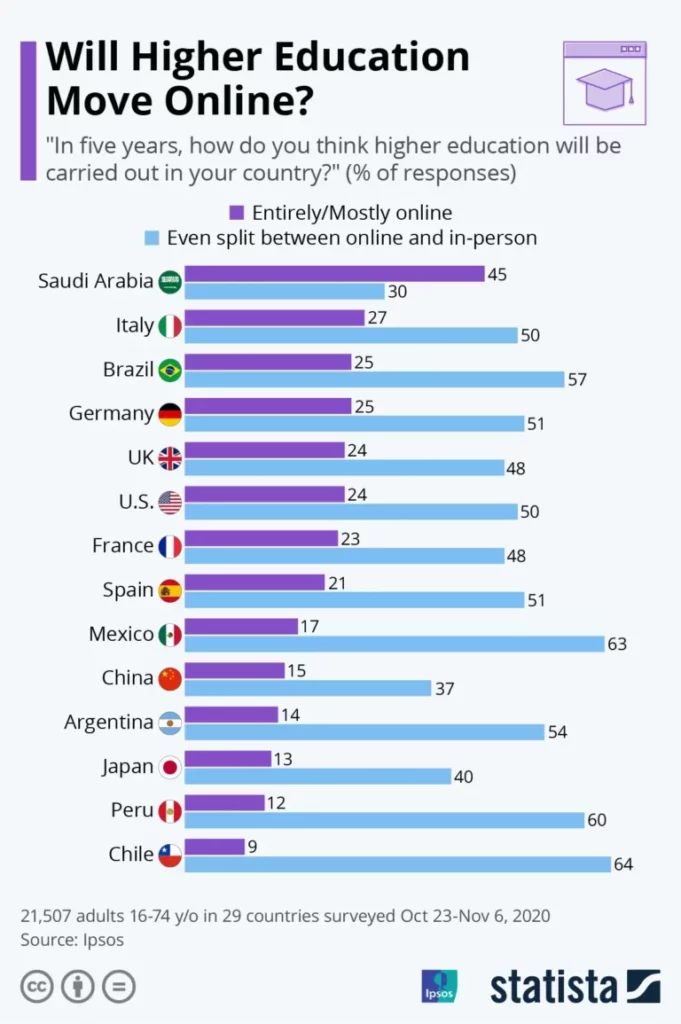 Impact of Online Education in Lockdown
The impact of online education during a Lockdown is important to note. While the overall impact of online education is still unclear, recent studies in Italy and Botswana suggest that it can have positive effects on children in underprivileged communities.
Such studies have highlighted the positive impact of online tutoring on working-class and middle-class children, as well as on their parents. The next step is to evaluate whether lockdowns lead to a decrease in online education.
The lack of continuity in education during a lockdown is a problem for many students.
Advantages of Online Education
Online learning platforms facilitate interactive classrooms, share information, and coordinate class activities.
The benefits of Online Education were mainly self-learning, low costs, convenience, and flexibility. (Trusted Source)
Google Meet, Skype and WhatsApp offer video and audio calling, content sharing, and chat features.
The benefits of online education platforms far outweigh the disadvantages, as students are able to take classes 24 hours a day and study at their own pace.
Students who choose to pursue their education online can also pursue other educational endeavours, reducing costs. A college or university can only hire so many teachers, and the turnover rate means they must continually hire new teachers.
As a result, they may cut staffing to meet their financial projections.
The cost of online education is minimal, and many students can pursue other educational pursuits. And since there are no physical classrooms, students can learn at their own pace and take on other commitments.
In addition, students can access their education anytime they want, anywhere. Online learning is flexible and convenient, which makes it an appealing choice for many. Online learning also provides students with opportunities for free feedback and questions.
Online courses are also accessible to a larger audience and are therefore more accessible to students who would otherwise have limited time.
So, if you're considering pursuing an online degree, be sure to think about what you can handle and how much time you can dedicate to the course.
Disadvantages of Online Education
There are several disadvantages of online education:
It is not practical to conduct a classroom-based education which includes direct interaction with the students.
For example, online education creates a monologue form of learning. A direct connection between a student and a tutor is crucial for learning. A physical teacher can monitor body language, pick up on distractions, and spur students on to be more engaged in a subject.
Without this type of direct contact, online students can feel alone and isolated.
So, if you're considering online education, you should know about the advantages and disadvantages of online learning before making a decision.
The quality of direct instruction is lacking as a student would receive direct interaction with a faculty. They can't follow the professor's voice and might end up not getting the desired result.
Furthermore, they will be less focused and less attentive.
Is online education good or bad?
When it comes to the question of whether or not online education is good, there are pros and cons on both sides of the argument.
Some people feel that online education is a great way for people to learn who may have a tough time getting to a physical classroom, while others feel that online education can be less personal and more difficult to manage than traditional education. There are pros and cons to consider on both sides of the issue.
The advantages of online learning outweigh the disadvantages. Unlike traditional classrooms, online students are not confined to a specific room and are less likely to face physical barriers such as age. Online courses are often convenient, but they're not a good fit for those who are academically behind.
In addition, one study found that students who took online courses performed about as well as their face-to-face peers. However, the time and energy spent online can be transferred to additional courses or to give extra attention to struggling students.
Another disadvantage of online education is its accessibility. Students who don't have access to broadband internet will not be able to complete online programs. This problem can be both economical and logistical and may prevent otherwise qualified students from participating in the program.
This is especially problematic in rural areas and lowers socioeconomic neighbourhoods, where access to the Internet is scarce. Further, Internet access is not universal. While some users pay a fixed monthly rate for the service, others will be charged by the minute.
Is online learning better than the classroom?
Though we cannot compare education in the classroom with online education yet, still online education is promising and is going to be the future.
One major benefit of online classes is the flexibility that it provides students. While in-person classroom learning is not as flexible as online learning, it is still better than neither. Online learning incorporates elements of both self-paced learning and group learning.
The former allows students to interact with classmates, while the latter gives them the freedom to set their own schedules. Online learning can help people who have busy lives to continue their education. There are many reasons why online classes are better than in-person classroom learning.
Traditional classrooms provide a set timetable for classes. Students must attend class on time, or face consequences. The instructor's engaging manner can also motivate students. Moreover, students in the classroom can talk to each other before and after class, enhancing the learning experience.
Online classes, on the other hand, require more discipline. However, this discipline can be tempered by the fact that online classrooms don't allow students to turn off the cameras.
Conclusion
Let's conclude the Essay on Online Education in English!
Online Education is going to be more popular than it is now and with the evolution of digital education, we hope literacy would reach more.
I hope you enjoyed reading the post.
Thanks for your feedback!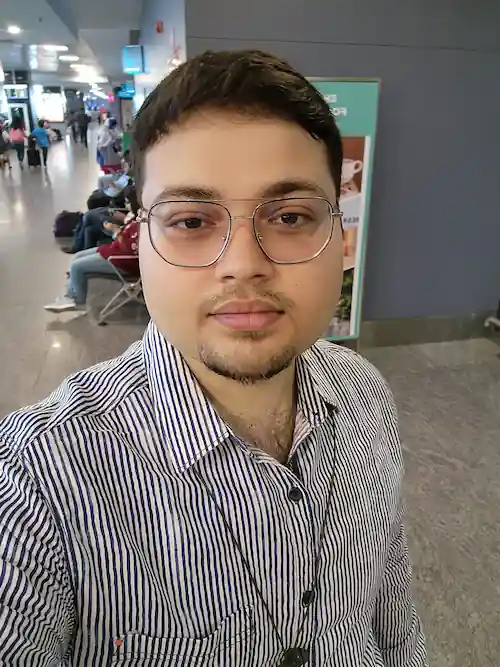 Anirban Saha is the Founder and Editor of AllExamNewsGuru, a brand in the Educational space. He holds a B.Tech in Electronics and Communication Engineering from the Institute of Engineering and Management in Kolkata, India(affiliated under Maulana Abul Kalam Azad University of Technology). He is an engineer by profession, with a passion for writing, reading, and listening to music. Check Anirban's Crunchbase Profile here.