If you are looking for an essay on our national flag, this is the right place. My national flag is the Indian flag.
Let's start the essay.
10 lines on our National Flag
India has her own National Flag.
It is rectangular in size and beautiful to look at.
There are three colours on it.
There is saffron on the top, white in the middle and deep green at the bottom.
The saffron is the symbol of sacrifice.
The white colour means truth and purity.
Dark Green is the symbol of youth and energy.
The Ashok Chakra in the centre means peace. 
The national flag is a sacred thing.
We all should love and respect it.
Essay on our National Flag
India has her national flag, also known as Tiranga. This is because it has three colours in it.
The top of the flag is of saffron colour, which represents the symbol of sacrifice. 
The middle of the national flag is of white colour, which signifies truth and purity.
The dark green colour at the bottom represents youth and energy.
In the centre, there is a chakra known as the Ashok chakra, which is the symbol of peace.
I love my country and her national flag.
We celebrate our Independence Day on 15th Aug or 26th Jan on the Republic day, and on that day, we host our national flag. It is a symbol of our country.
Conclusion
Let's conclude!
I hope you liked the essay and ten lines on our national flag. You can also download this as a PDF and read it by clicking on the print button below.
Thanks for your feedback!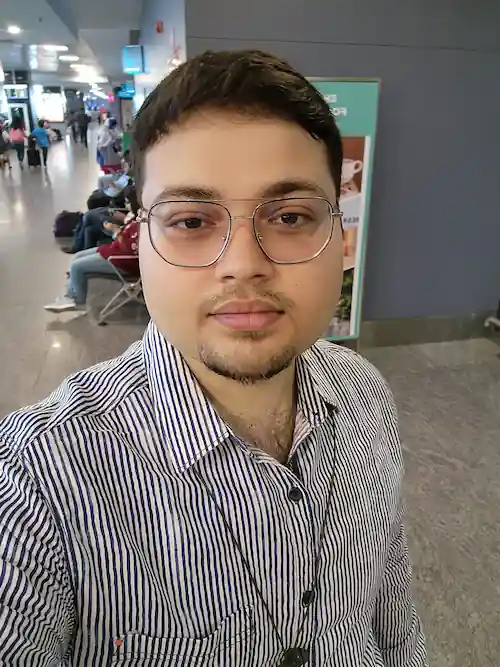 Anirban Saha is the Founder and Editor of AllExamNewsGuru, a brand in the Educational space. He holds a B.Tech in Electronics and Communication Engineering from the Institute of Engineering and Management in Kolkata, India(affiliated under Maulana Abul Kalam Azad University of Technology). He is an engineer by profession, with a passion for writing, reading, and listening to music. Check Anirban's Crunchbase Profile here.